Comodo Italia S.r.l. is a leading company in Italy for the production of mechanisms for sofa beds. In sixty years of history it has always adopted a company policy constantly oriented towards innovation so as to boast a patent package of Italian and worldwide inventions.
The history of Comodo Italia is more than half a century long. It was born from the intuition of its founder Filippo Baldassarra, who with great passion and desire to do, opened one of the first craft factories in Italy for the production of mechanisms for sofa beds. We are in 1959 in Altamura, an Apulian town that has always been, together with other countries of Puglia, the heart of the Italian furniture industry.
Today, the leader of Comodo Italia is Dionisio Baldassarra, who, together with his two sons Maria and Filippo, has decided to continue the family tradition and face new challenges.
Highly qualified staff and 100% Made in Italy production
All our production is in Italy. From this we differ from our competitors, our first goal since 1959 has been to contribute to the growth of our territory and the people who live there. Our added value? It's the human capital: some collaborators have been working in the company for many years and guard the know-how and art that make it unique;
High quality and safety
Comodo Italia models are certified by national (CATAS) and international institutes, and before being put on the market are subjected to numerous tests of resistance and durability of operation, which always respond positively. This is thanks above all to the presence of a highly specialised technical office that is attentive to details.
Technological innovation
Comodo Italia is the synthesis of high quality and continuous innovation, while always maintaining as key principles the handmade control of product quality.
The research and development division, in fact, thanks to the commitment of our mechanical engineers is able to propose new solutions.
In recent years, the real innovation has been determined by the creation of several products (Eureka - Smartbed - Easy bed electric) that have allowed Comodo Italia to make its entry into the home automation sector and to be the only manufacturer of mechanics for living rooms able to place itself in this segment of excellence.
These are electric and automatic mechanisms, each of which incorporates innovations and facilitates the end customer of any age: the young person is intrigued by the high technology and its use in homes domotics, the aged person instead finds more comfort for example in the opening and closing of the sofa (Smartbed) or a bed (Easybed electric) through the simple use of a remote control.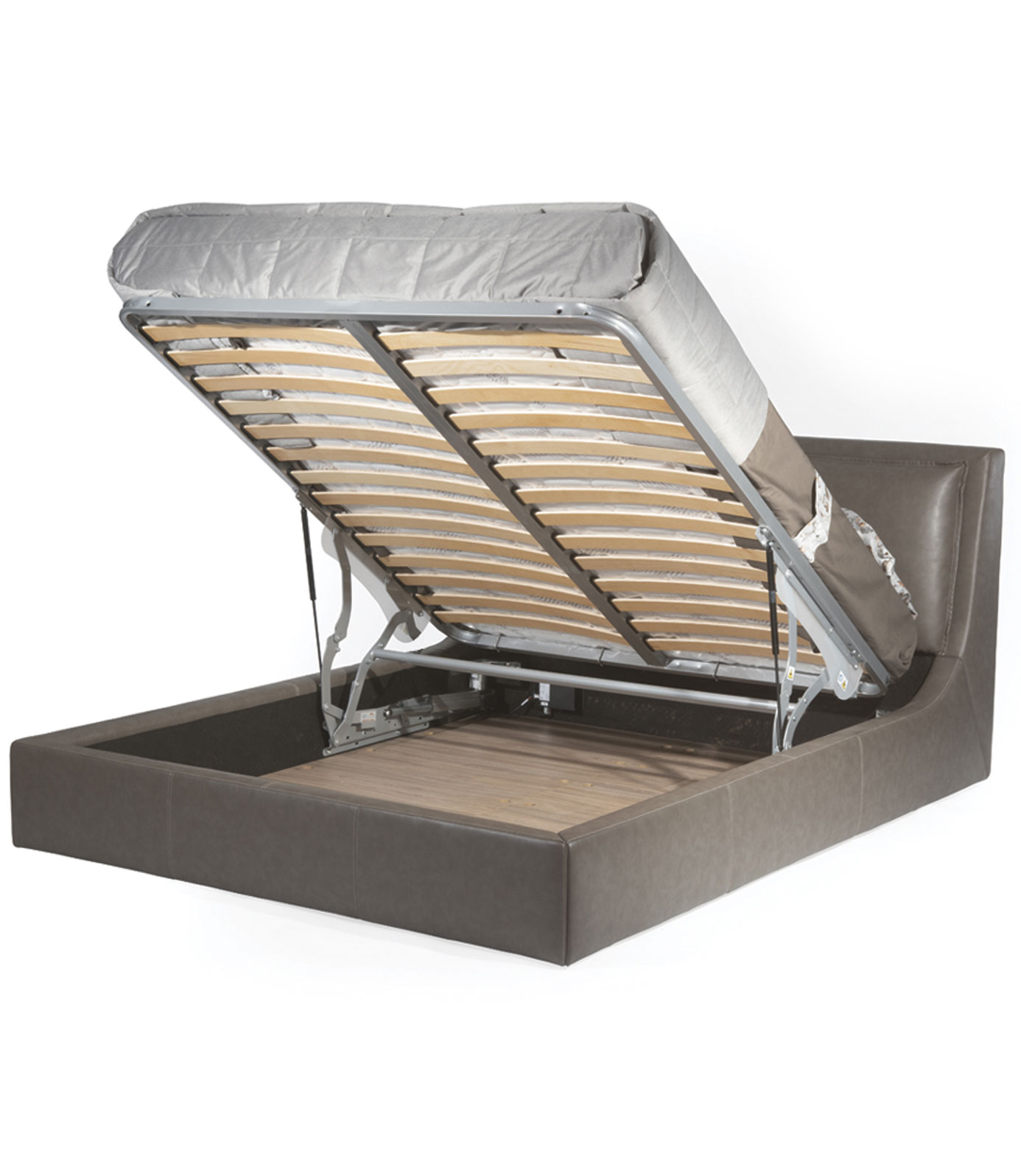 New proposals on the market
Among the novelties that will be presented at the fair Interzum 2019
In addition to the products intended for home automation (Easybed electric), there will also be two "curious" mechanisms:
the COM35 M21 will be presented, the mechanism that "houses" a mattress of 21 cm in height, always characteristic of a bed, now possible through a simple sofa;
the Ciris Model, the first sofa bed mechanism capable of allowing the creation of any form of design, without sacrificing the comfort of a bed always available.
In fact, it allows the creation of a sofa bed with a modern design characterized by deeper and lower seats that until now were exclusive features of fixed sofas (without mechanics).
---
Our Mission:
Who do we want to be?
To be a leading supplier in the furniture sector, offering simple, innovative and unique mechanisms and guaranteeing high professional standards and quality in products and services.